After months of lockdown and a series of travel bans, the world has slowly begun opening up to travel again. But it's not all within reach just yet. The UK's travel quarantine rules continue to change frequently as cases around the world spike and dip, leaving travellers wondering more than ever, where to go on holiday?
WHERE TO GO ON HOLIDAY RIGHT NOW?
The most obvious option right now is a staycation, so for Brits that means a holiday in the UK. While some cities and counties have restrictions in place, much of England, Scotland, Wales and Northern Ireland are available to explore, with UK hotels, cottages, restaurants, spas and campsites eager to welcome back travellers. For more inspiration, see our guide to the best places to visit in the UK.[article id="E3zG1LmOmNW"]https://ed00bb89d1549f28fc1fef457289e260.safeframe.googlesyndication.com/safeframe/1-0-37/html/container.html
For travel abroad, we recommend looking at the latest UK quarantine rules as well as our recommended list of where Brits can travel. These destinations are, however, changing daily as much of Europe is recording a second wave of coronavirus cases. If you aren't able to self-isolate upon return to the UK we recommend you choose your destination very carefully and book holidays that are as flexible as possible. For more advice, see our guide to what happens to your holiday if there's a second wave of coronavirus.What happens to my holiday now there's a second wave of coronavirus?
THE BEST DESTINATIONS TO VISIT IN EACH MONTH
Looking ahead to the future, while some parts of travel remain uncertain, many airlines, rail companies, hotels and destinations around the world have adjusted to the new normal. Testing upon arrival, strict PPE practices and flexible booking plans are quickly becoming commonplace to help entice travellers once again.
To help you plan a future trip, we've outlined the best places around the world to visit during each month of the year, whether you want beaches or wilderness, safari or city break, skiing or winter sun – as well as where to escape the crowds.
Before planning to travel, please always check the Foreign & Commonwealth Office website for the latest official advice.
Kick off the New Year somewhere amazing and uplifting – our top 10 holiday destinations for January are all epic, and give a much-needed dose of winter sun to beat the post-holiday party blues.Where to go on holiday in January: 20 top destinations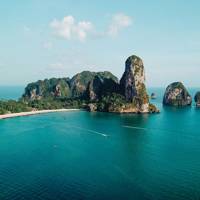 INSPIRATION
Where to go on holiday in January: 20 top destinations
February is possibly the best month for winter sun in the tropics – the January crowds have departed, prices have dipped, the weather's still hot and sunny – and it's carnival time!Where to go in February: 20 top destinations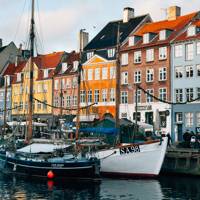 INSPIRATION
Where to go in February: 20 top destinations
March is often a good time for cheap holidays – a shoulder-season month between the Christmas and Easter crowds, when it's heavenly in certain long-haul destinations and you can find early spring sun just four hours' flight from the UK…Where to go on holiday in March: 20 top destinations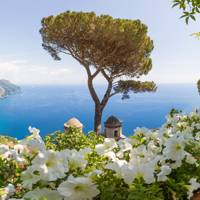 INSPIRATION
Where to go on holiday in March: 20 top destinations
Sure-fire-fantastic ideas for holidays in April, as spring warms up the Med and Europe's greatest cities come out from hibernation – and a few far-flung under-the-radar destinations you might not have considered but will definitely love. Plus where to safari in April, and where to ski in April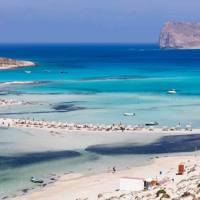 INSPIRATION
The 20 best holiday destinations in April
May time, play time: not one but two bank holidays for weekend breaks; where to find spring sun in Europe; why May is our favourite month in these North American destinations; plus the little-known islands with year-round sunshine just a four-hour flight away…Where to go on holiday in May: 20 top destinations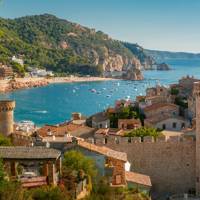 INSPIRATION
Where to go on holiday in May: 20 top destinations
Summer's here – quick, take a summer holiday before the schools break up! Here's where to find the best beach holidays in June, a few excellent city breaks, plus an epic trip of a lifetimeWhere to go on holiday in June: 25 top destinations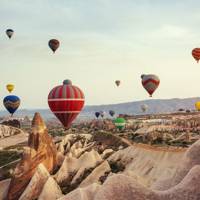 INSPIRATION
Where to go on holiday in June: 25 top destinations
Holidays in July where you can beat the crowds, from Great British beach holidays to a few beach holiday destinations in Europe you might not have thought of – and some epic long-haul destinations at their absolute best in JulyWhere to go in July: 20 top destinations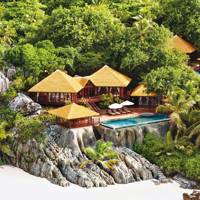 INSPIRATION
Where to go in July: 20 top destinations
Where to go in August when the world and his wife are on holiday? These are our top 10 holiday destinations for August to escape the crowds, where you can still find a quiet beach and a table at the best restaurants in these good-time citiesWhere to go on holiday in August: 20 top destinations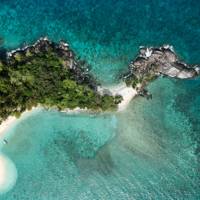 INSPIRATION
Where to go on holiday in August: 20 top destinations
Sunshine, lower prices, quieter beaches – why September is the best month to go to Santorini, Ibiza, Sicily, and more of our favourite Mediterranean islands, top beach destinations, and some of the best cities in Europe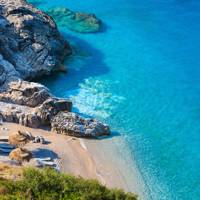 INSPIRATION
Where to go in September: 25 top destinations
Holidays in October are ideal for a last blast of sunshine in southern Europe where it's still hot and sunny. It's a top month for nature shows, too, from the fiery autumn displays to wildlife in a few of the world's most extraordinary islands.Where to go on holiday in October: 25 top destinations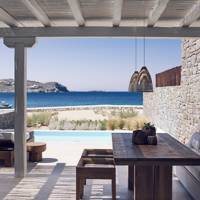 DESTINATIONS
Where to go on holiday in October: 25 top destinations
Time for a long-haul holiday, a burst of winter sun. You can still find warm weather in Europe, if you know where to look; while South America, the Caribbean and the Antipodes are perfect for beach holidays in November, with prices low before the Christmas rush.The 25 best holiday destinations in November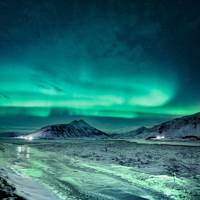 INSPIRATION
The 25 best holiday destinations in November
Some of the world's best winter-sun destinations are in their prime in December. So which is the best Caribbean island at Christmas? Where are the best places to spend New Year's Eve? Plus the top holiday destinations for winter sun in December, and where to ski at ChristmasWhere to go on holiday in December: 25 top destinations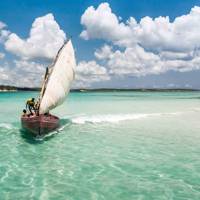 INSPIRATION
Where to go on holiday in December: 25 top destinations
Source: cntraveller.com