Almost 100 years after he entered the world on a dining room table in Corfu, Prince Philip's final journey began at 14.38 BST on a chilly spring afternoon in the English town of Windsor.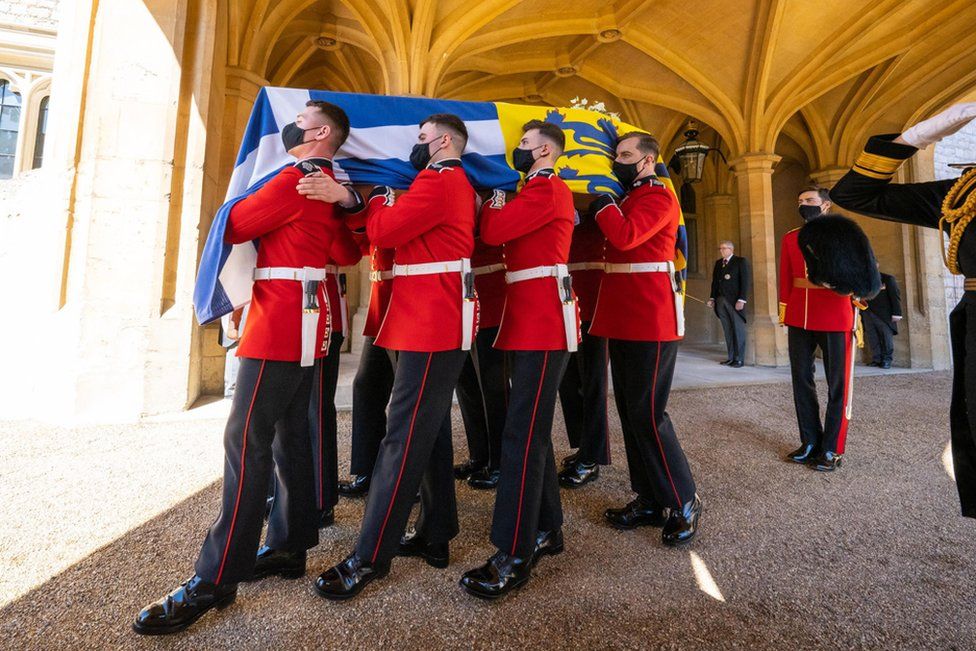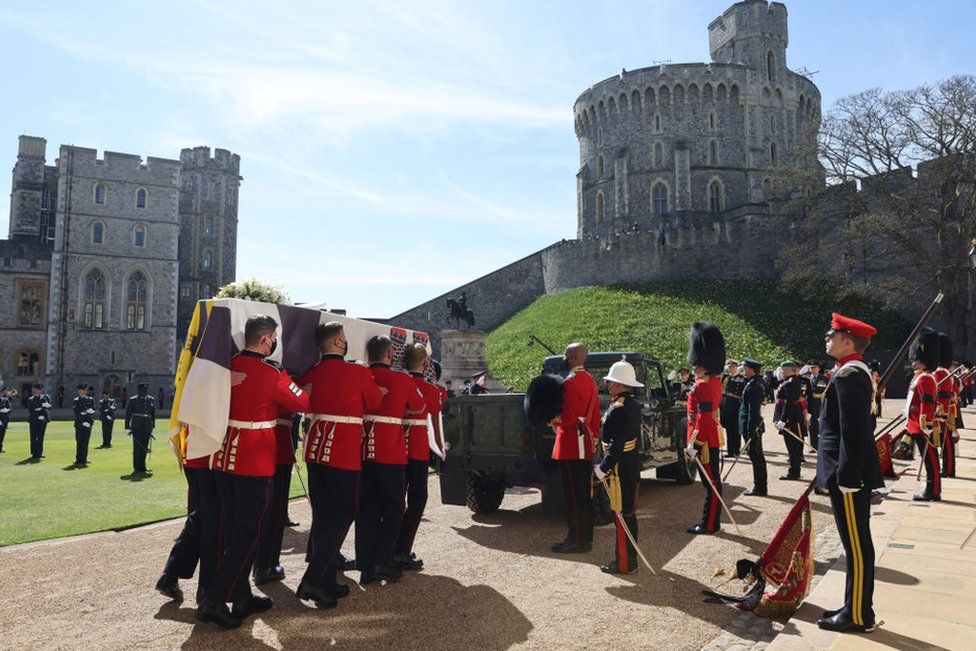 The duke's coffin was carried by Grenadier Guardsmen from the inner hall of Windsor Castle onto a green Land Rover, waiting outside.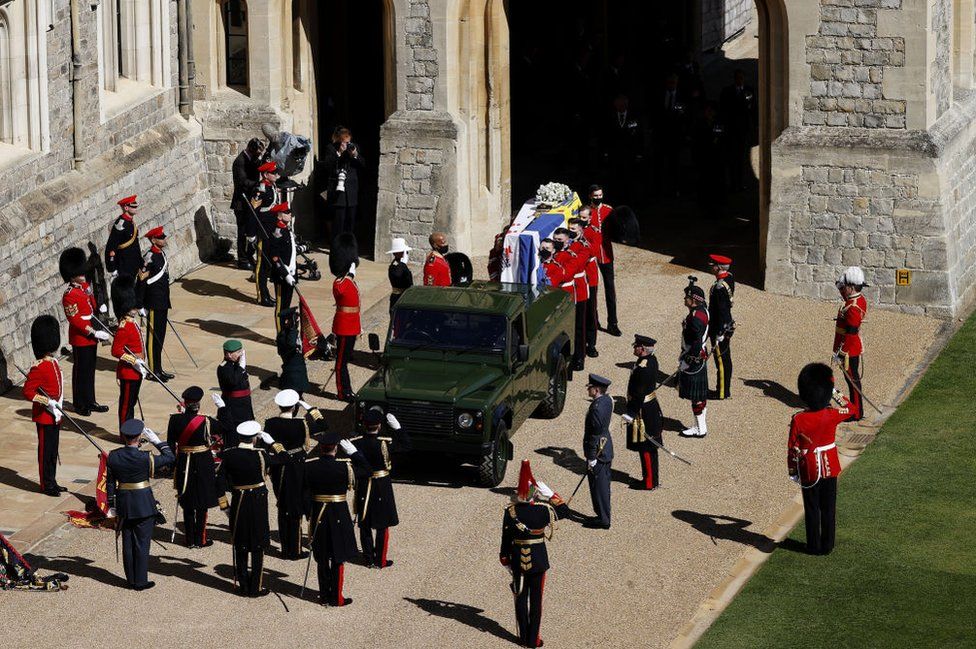 The vehicle – built in 2003 in the West Midlands town of Solihull – was designed by the duke himself.
The coffin was draped with the duke's personal standard, with flowers chosen by the Queen and the duke's Admiral of the Fleet Naval Cap and sword, pointing forwards.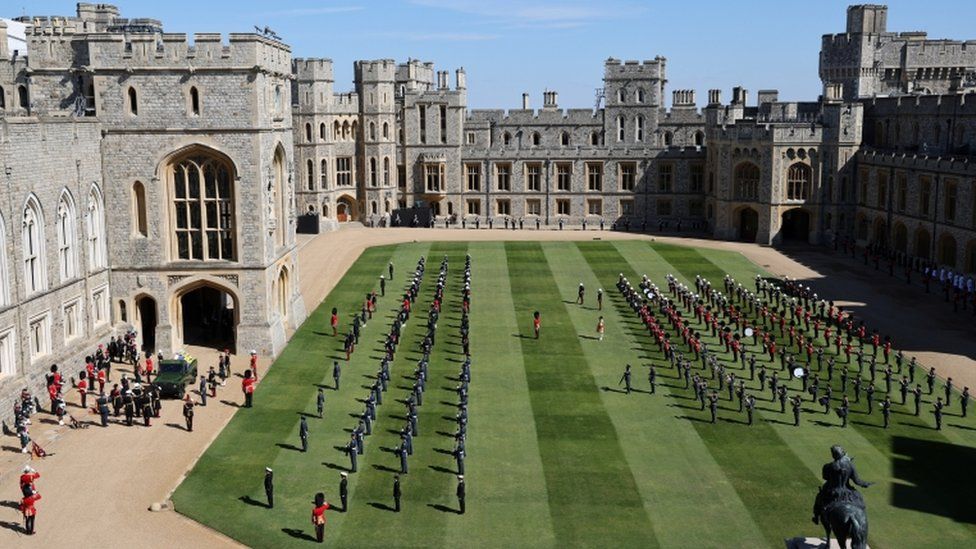 As the military band in the castle grounds played the national anthem, the Queen – wearing a face mask – made her way from the Sovereign's Entrance of the castle to the State Bentley.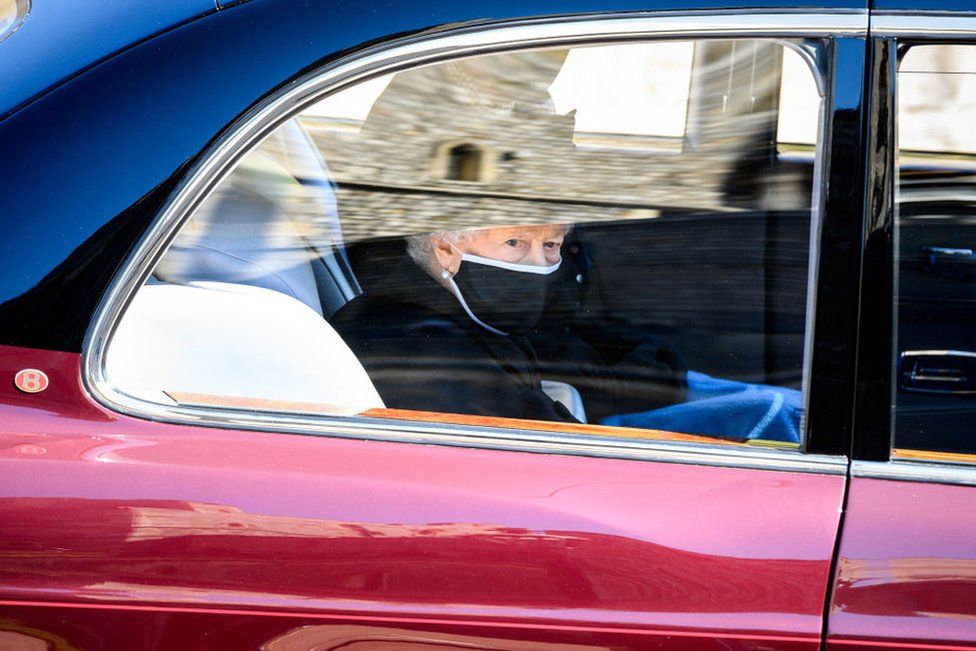 Under bright blue skies, the eight-minute procession then began, led by Prince Charles and Princess Anne, the duke's two eldest children.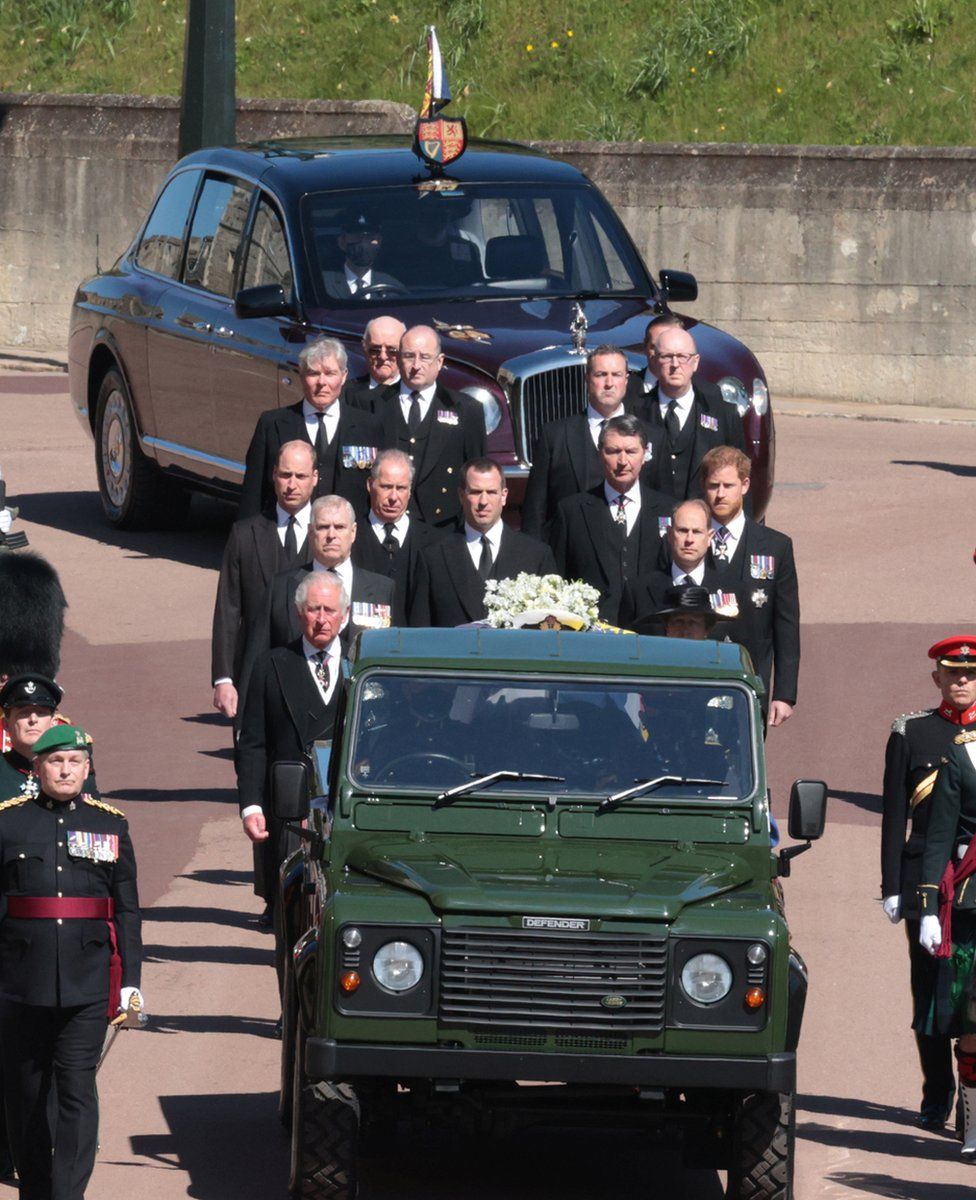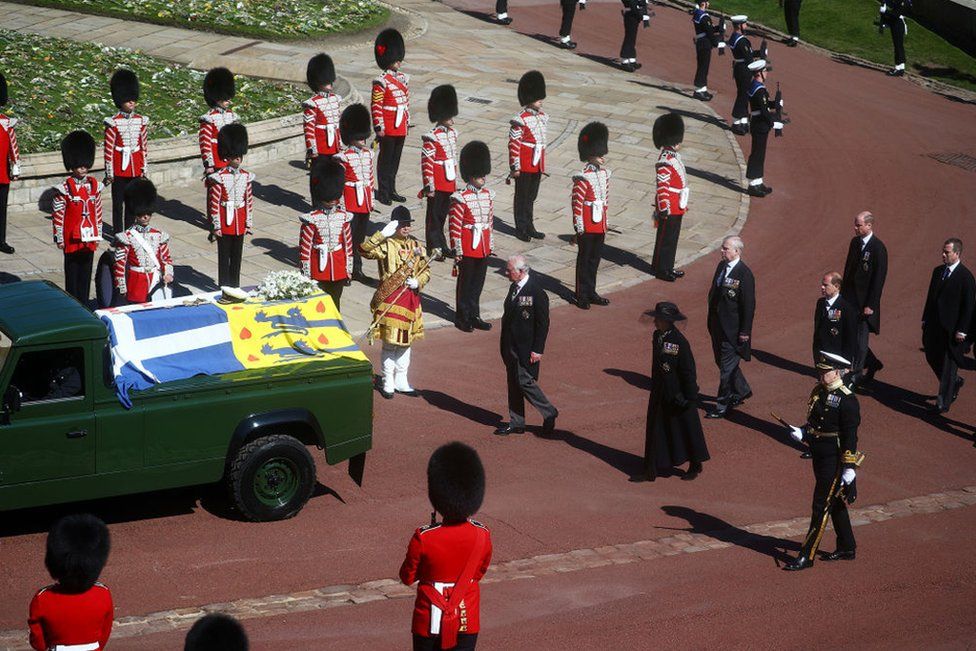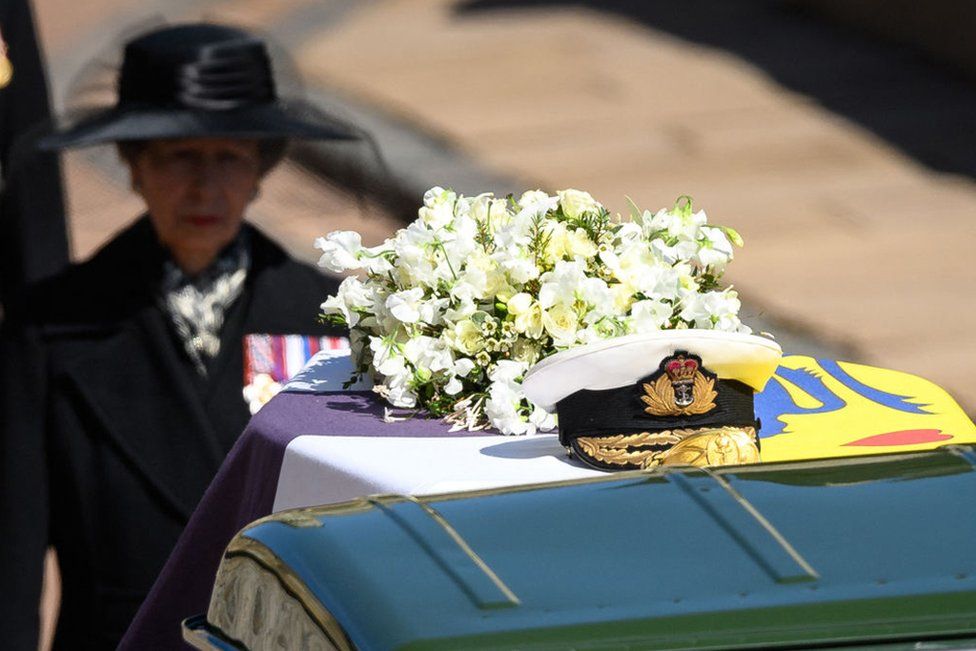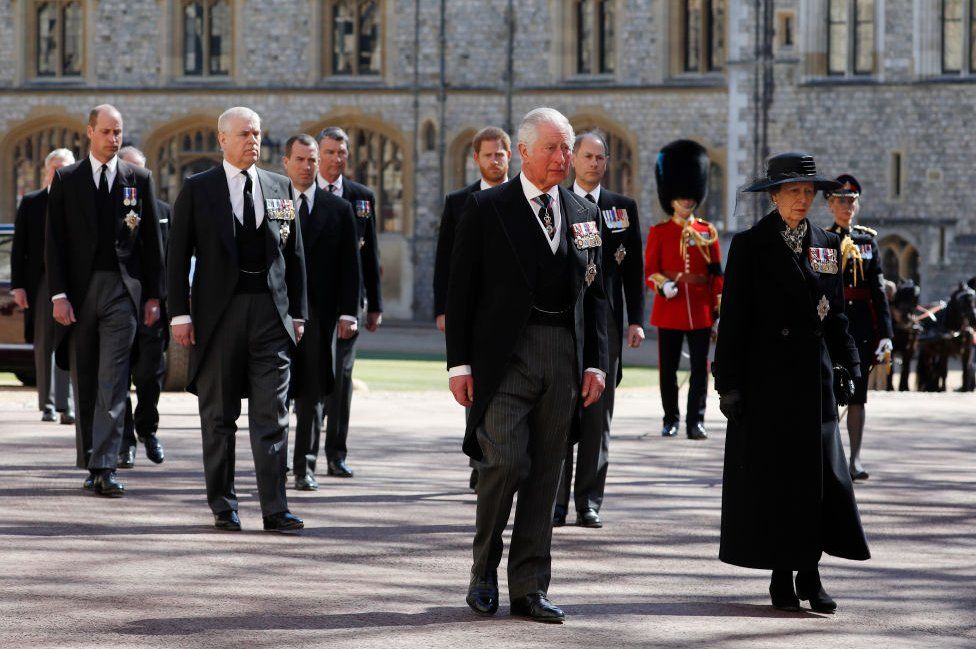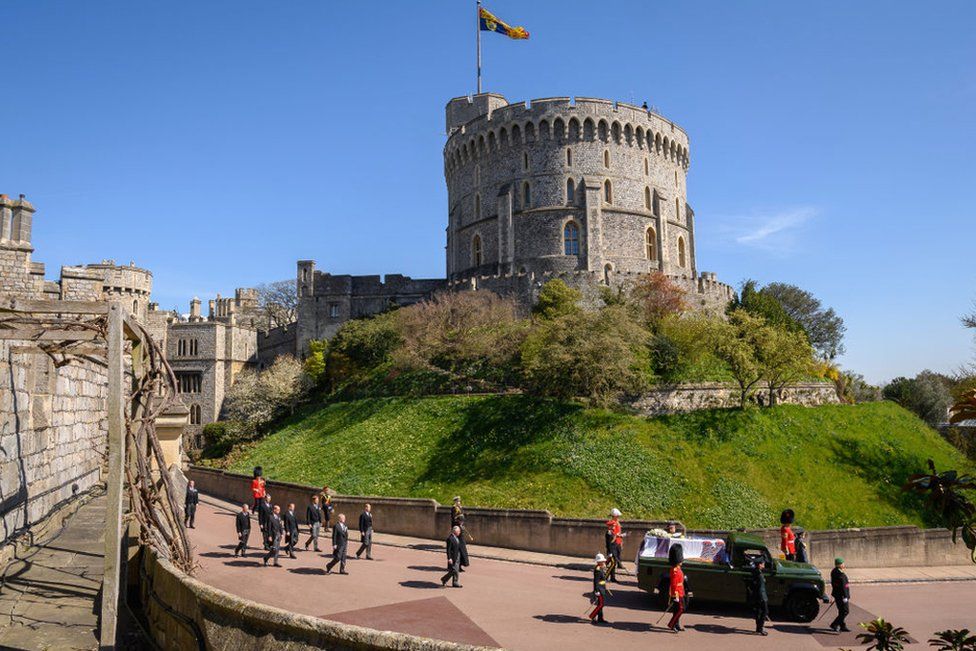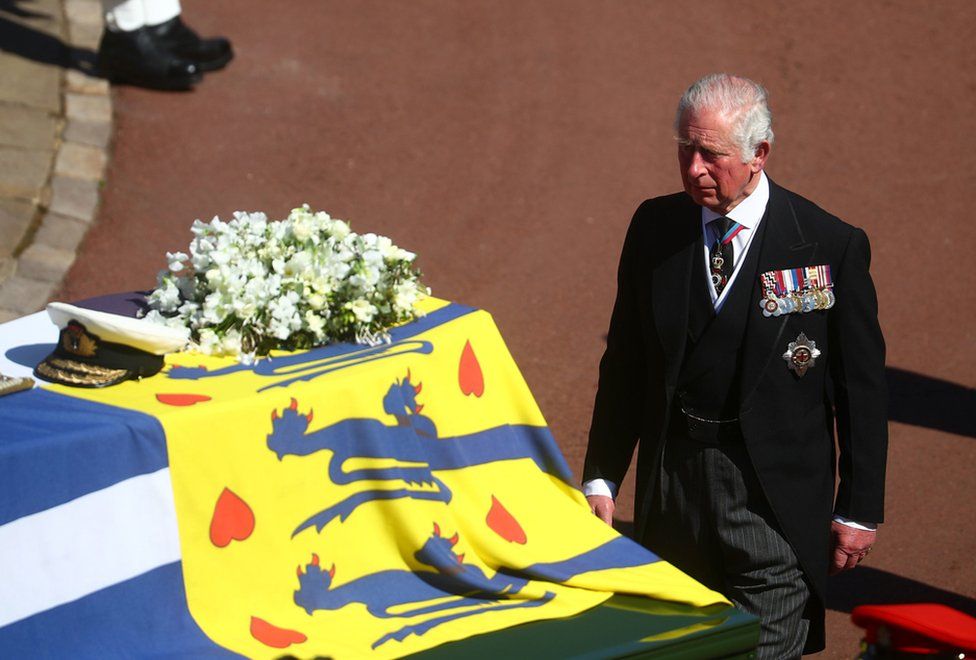 Princes William and Harry were either side of their cousin, Peter Phillips. The State Bentley followed behind – the Queen, for once, behind her husband, rather than two steps in front.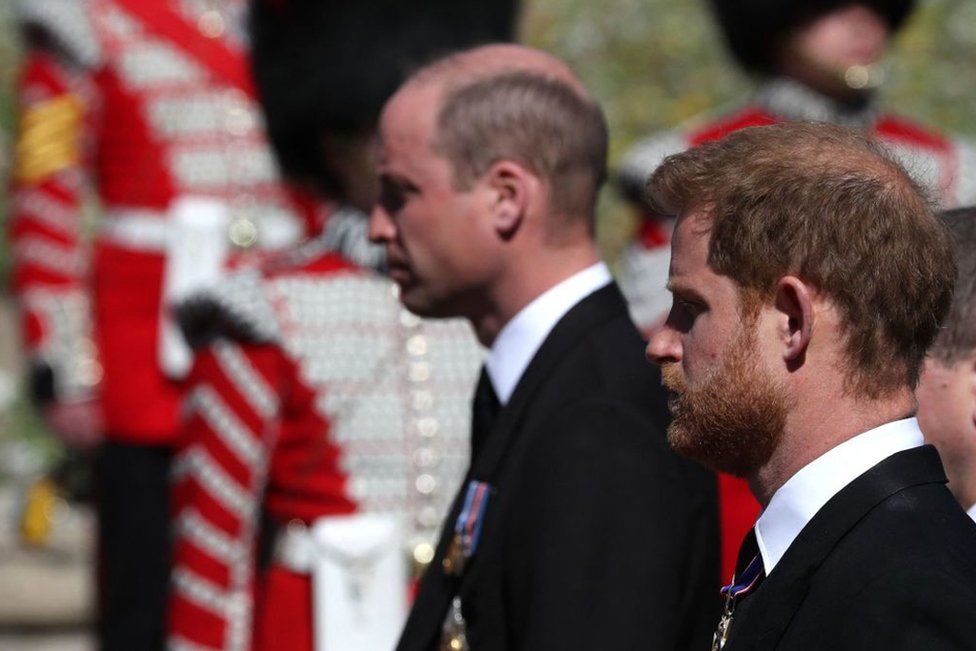 Before the coffin entered St George's Chapel, a minute's silence was held – both in the castle and around the country.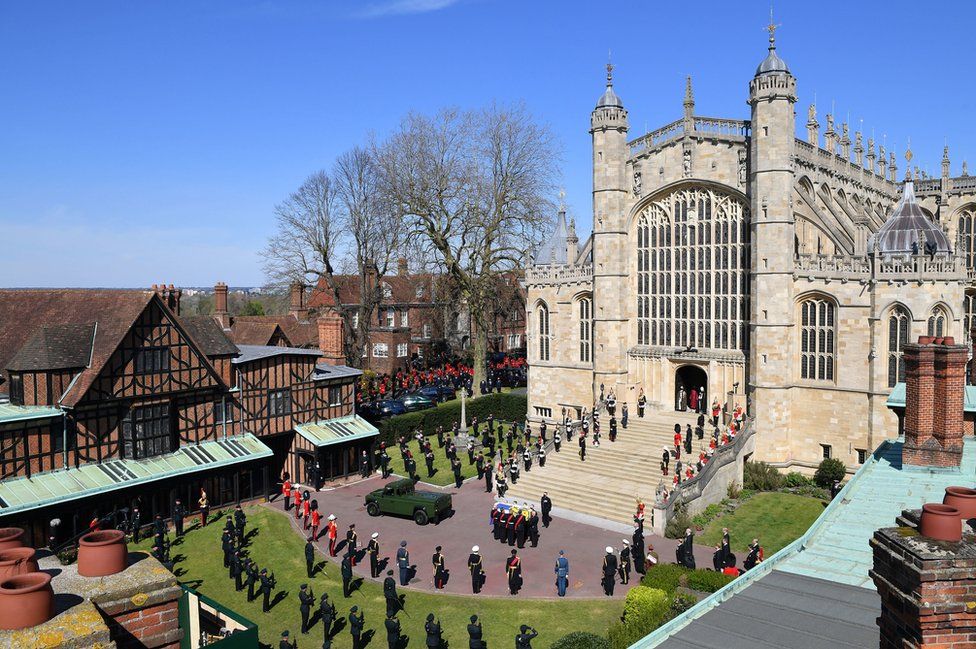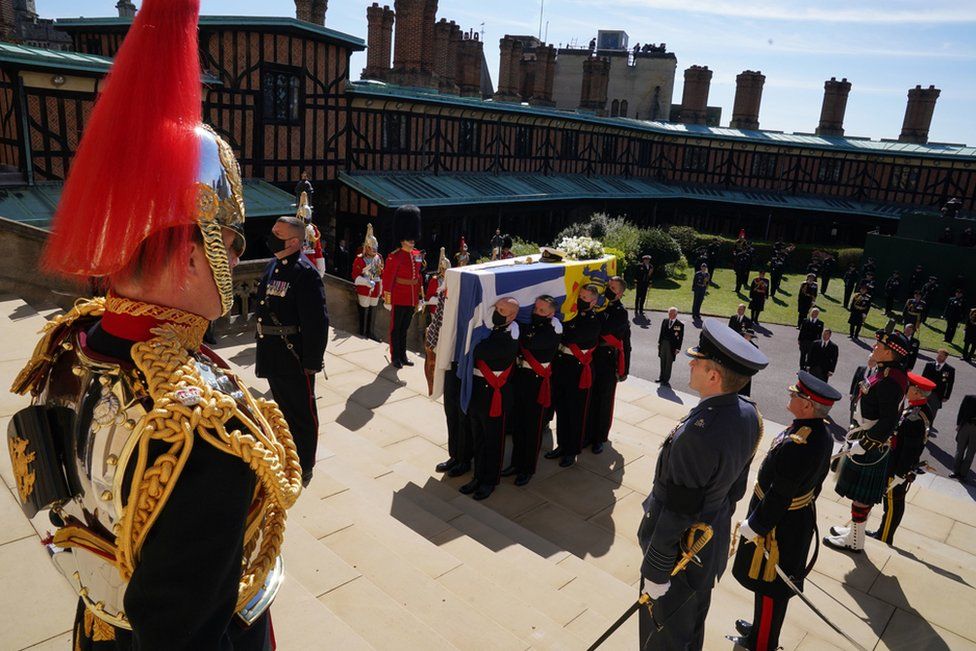 And then, step by step, Royal Marines took the coffin into the chapel, followed by the duke's family – all of them, by now, wearing black masks.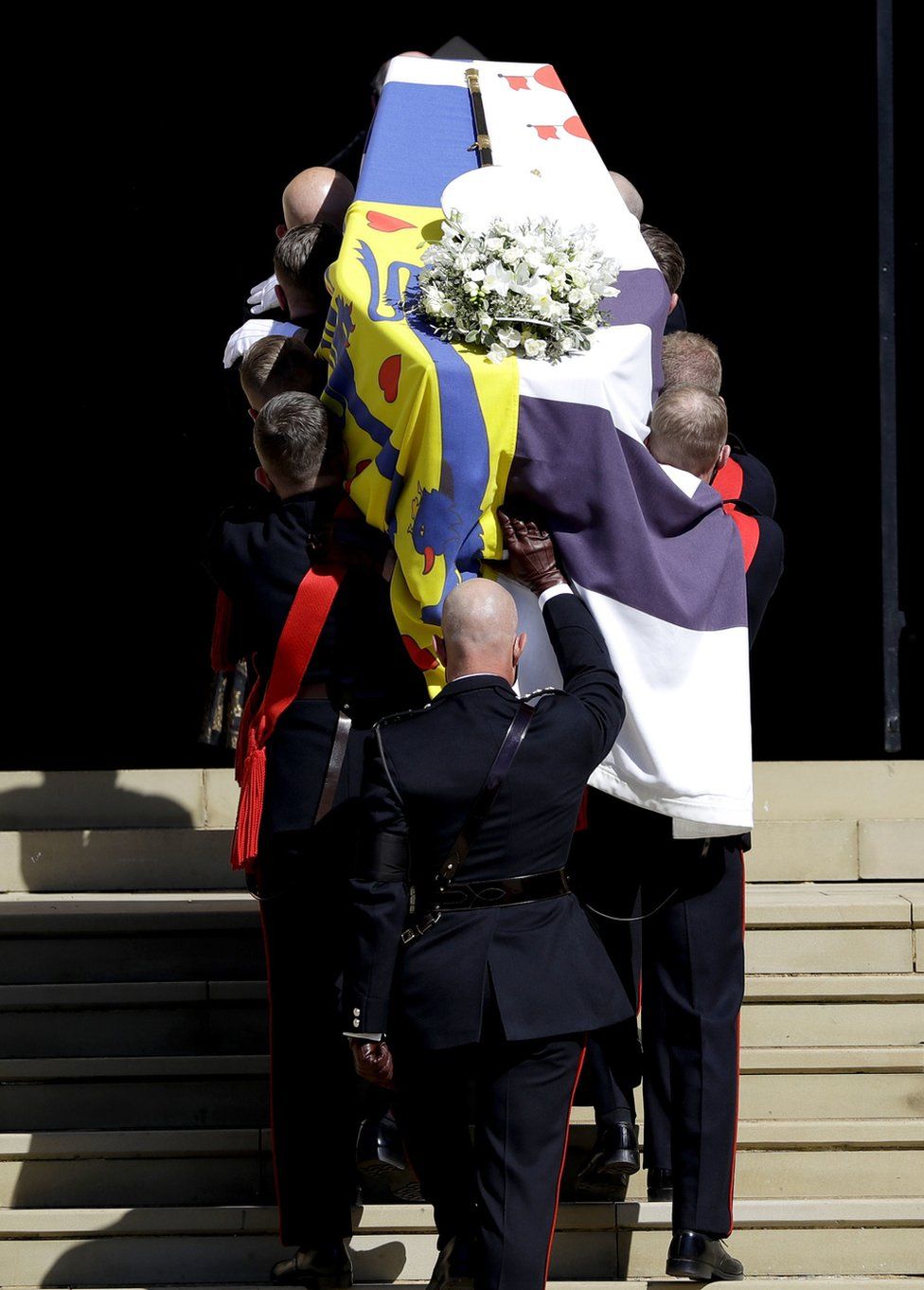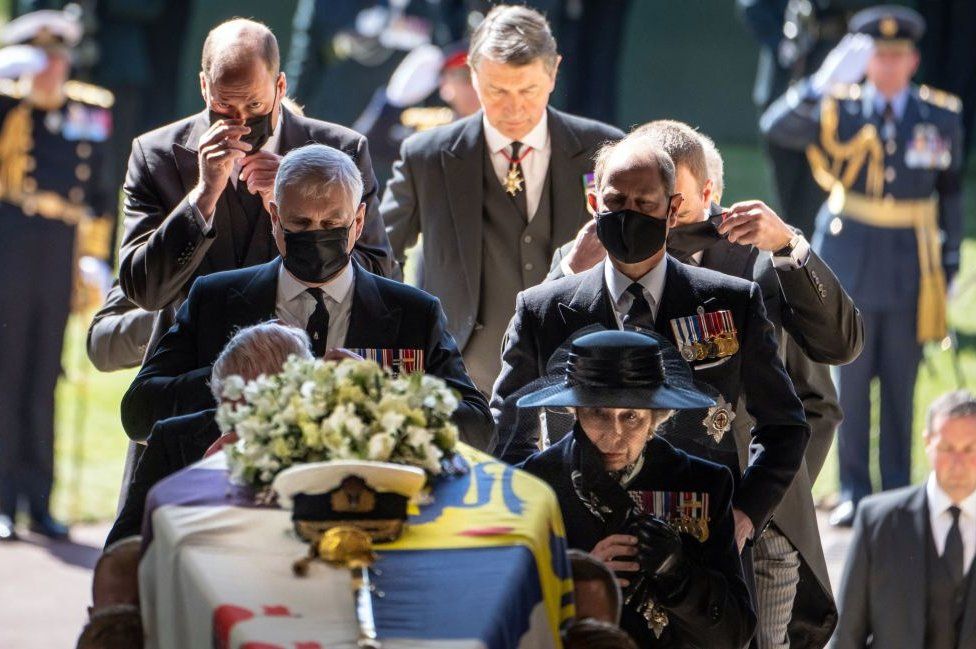 As the coffin was carried into the chapel, illuminated by shafts of light from the stained glass windows, the choir sang, and the Dean of Windsor began the service.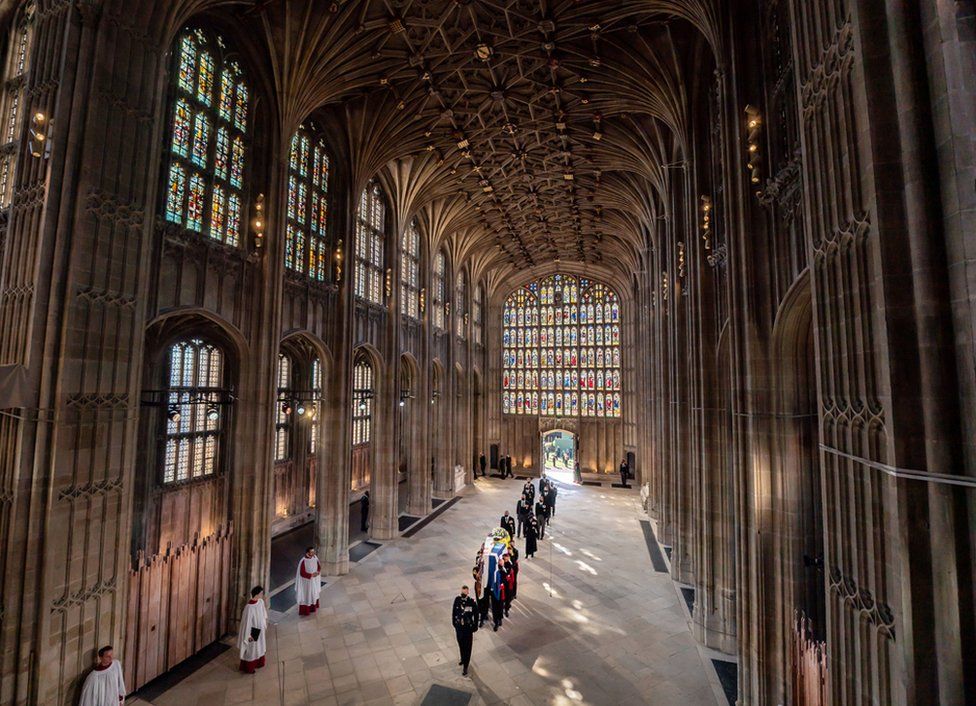 The BBC's Eleanor Oldroyd was the only reporter or broadcaster inside the chapel – she was in a small, specially-built studio above the high altar.
"Doing something inside the chapel is very special, it's a very unique position, and it's a very responsible position as well," she says. "It's a moving time for a lot of people."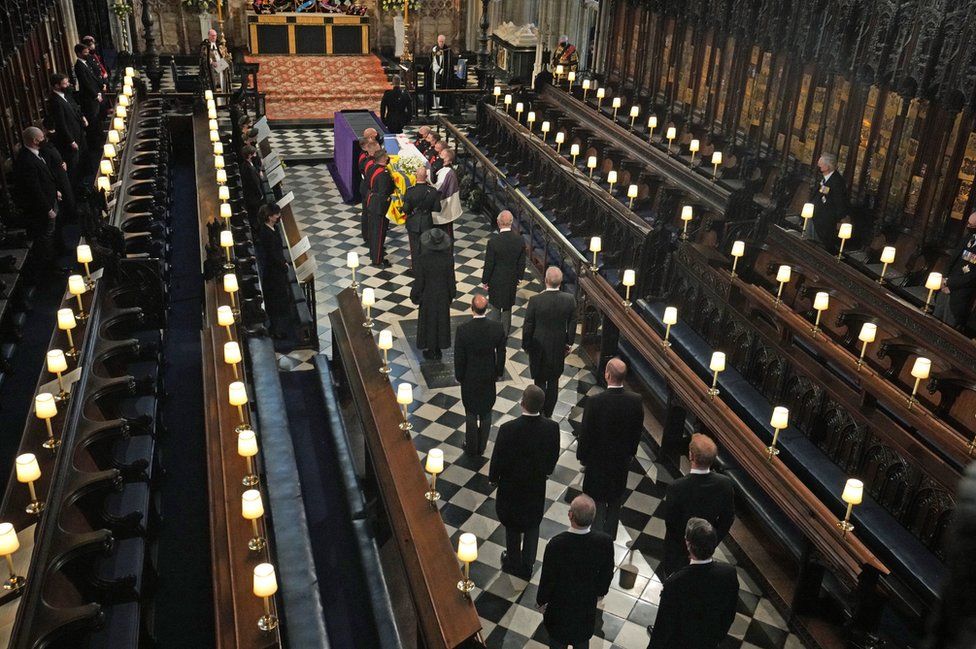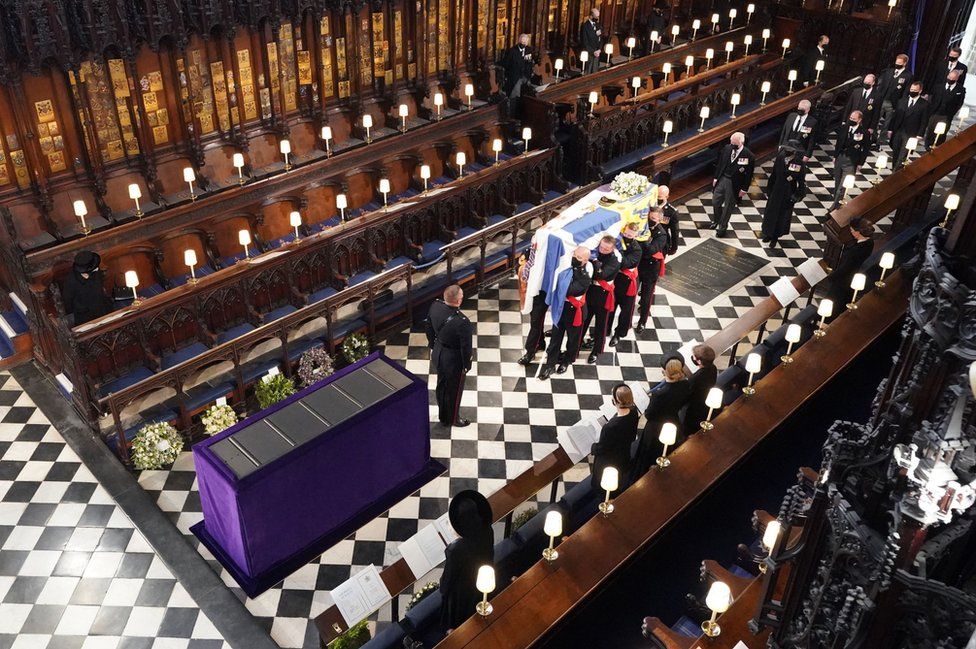 "There was one moment when I just saw the Duke of York, sitting two seats along from the Queen, just turn to her and check – just as if he was checking that she was OK," says Ms Oldroyd.
"I don't know whether that's what he was doing, but it felt to me a little moment of concern to mother from son."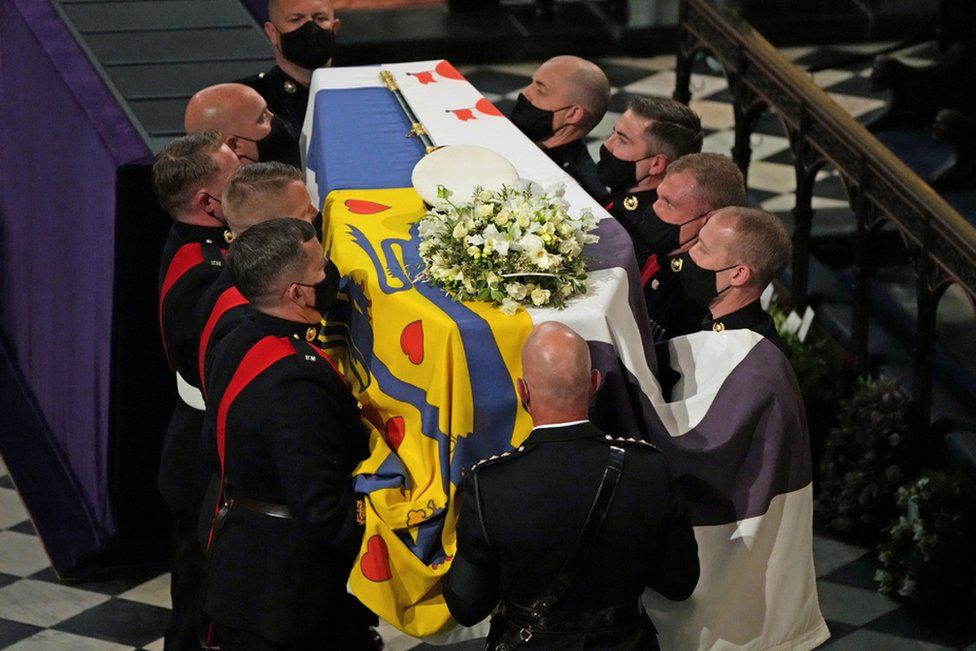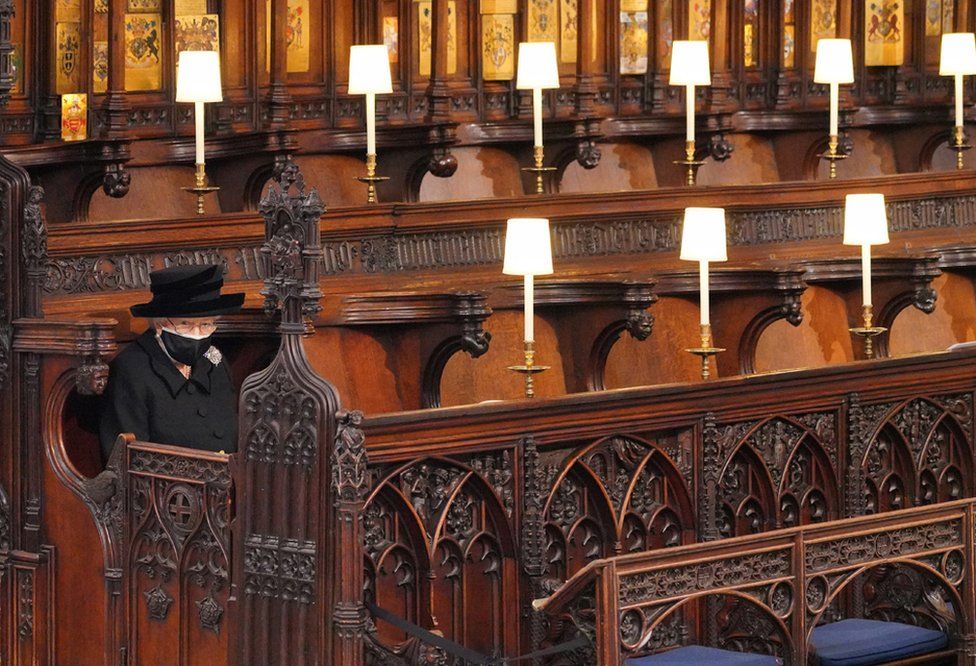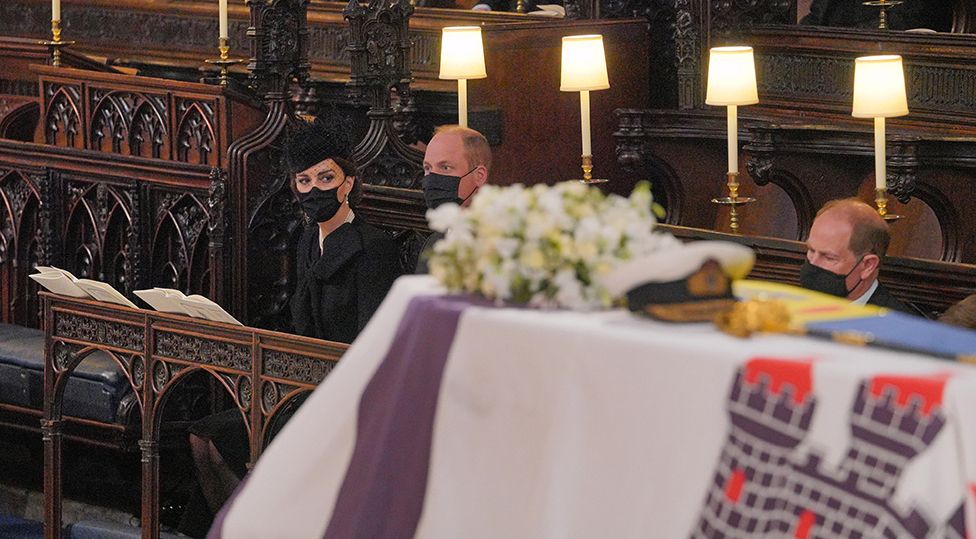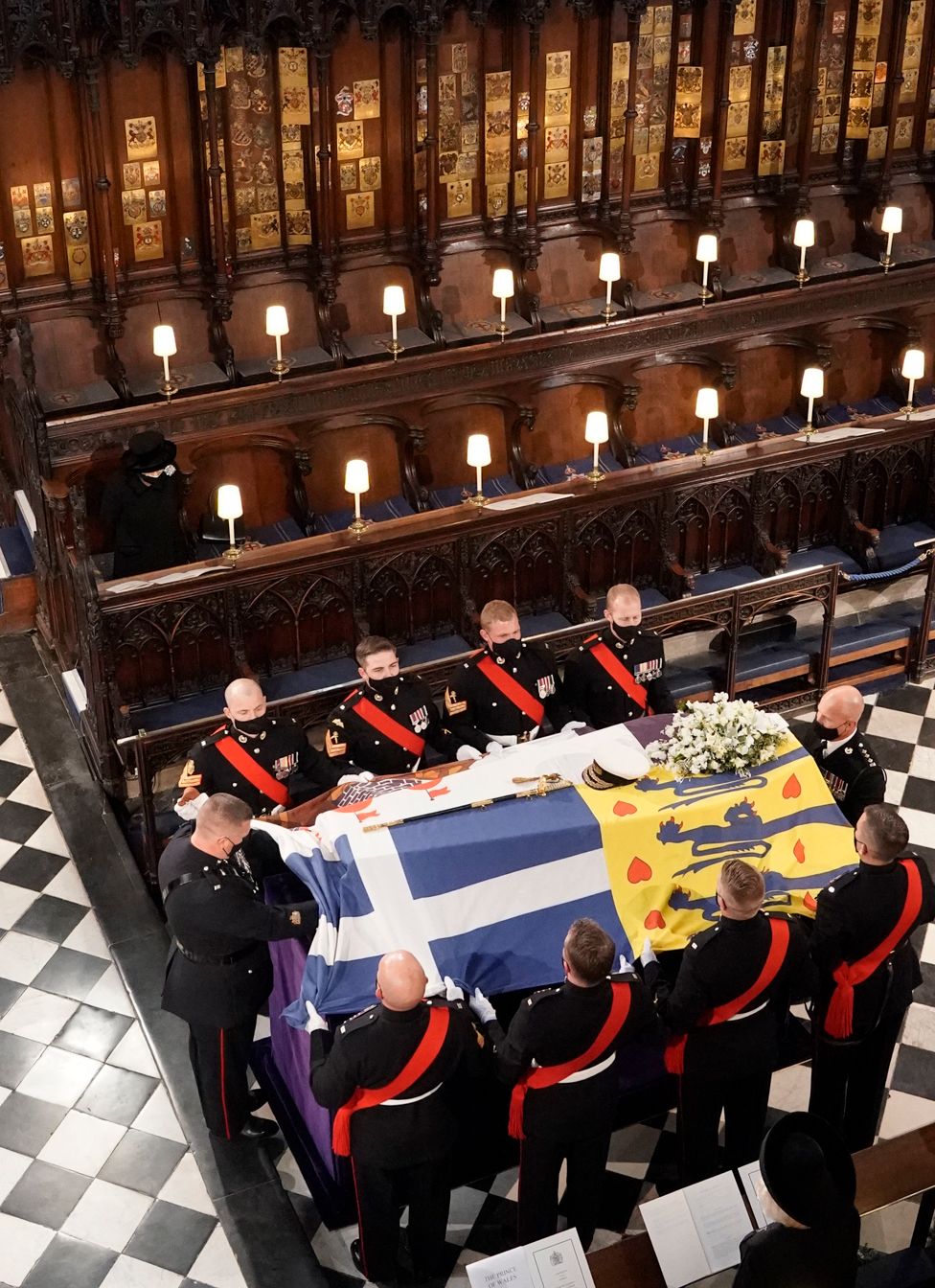 At 15.42, the coffin was lowered into the Royal Vault. "A real moment of drama and theatre, but also a very moving moment," says Ms Oldroyd. The duke's final journey had ended.
And then, as the Queen stood alone, the choir sang the national anthem.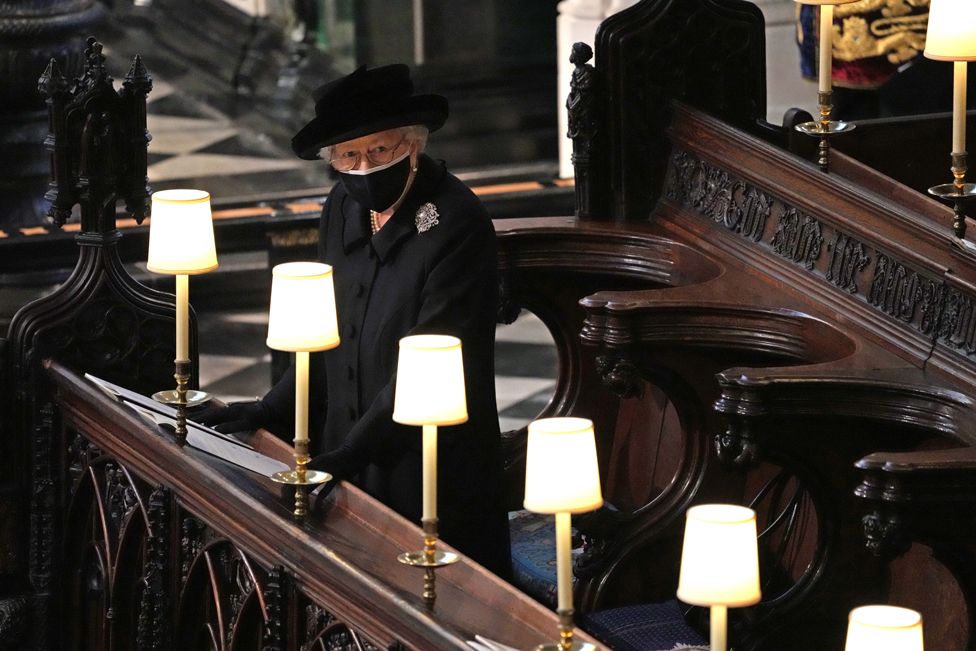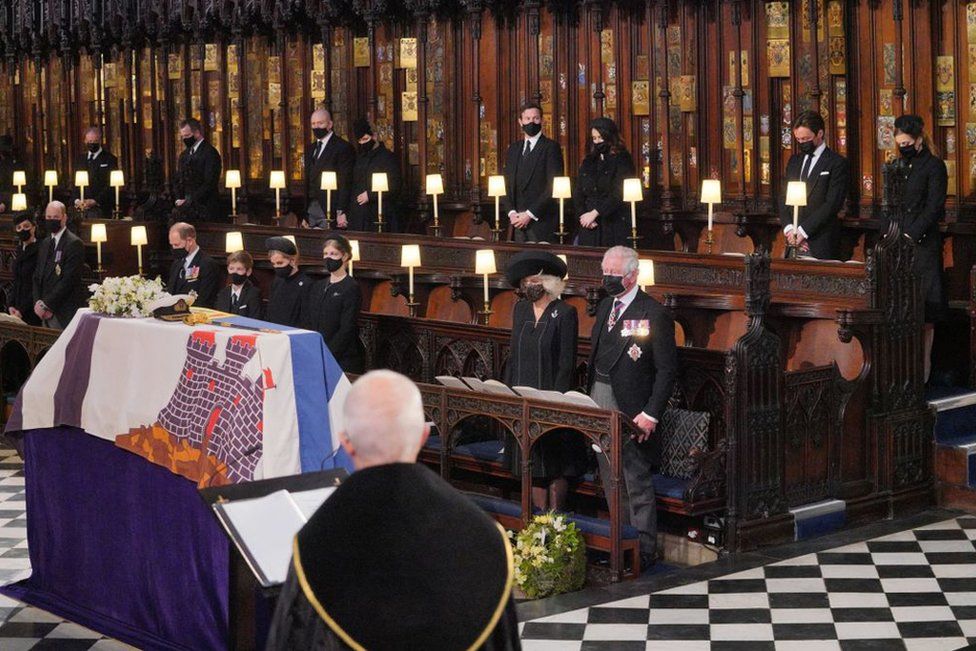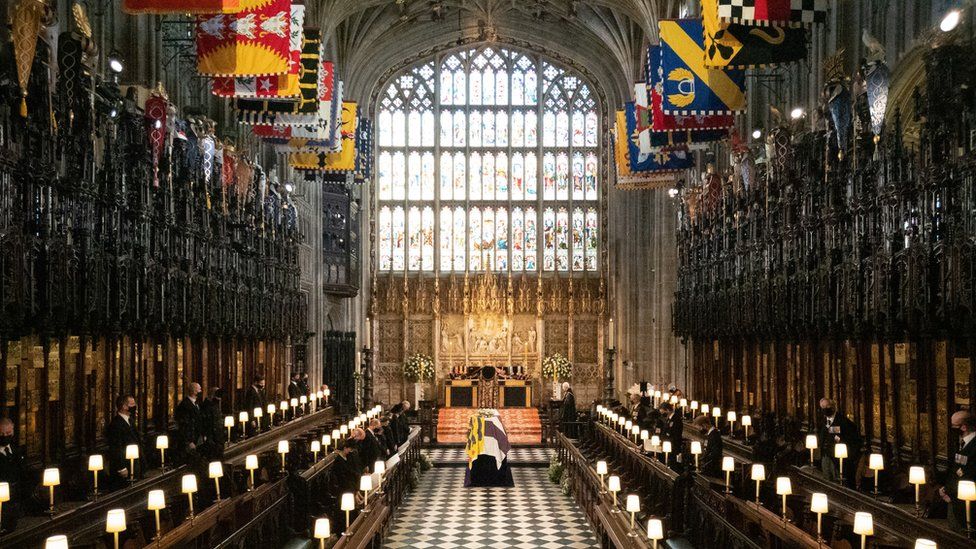 Two minutes later, the funeral finished and the guests left the chapel. The duke was in his resting place and his epic, international adventure – which began on a Greek island in 1921 – was over.
All pictures are subject to copyright.